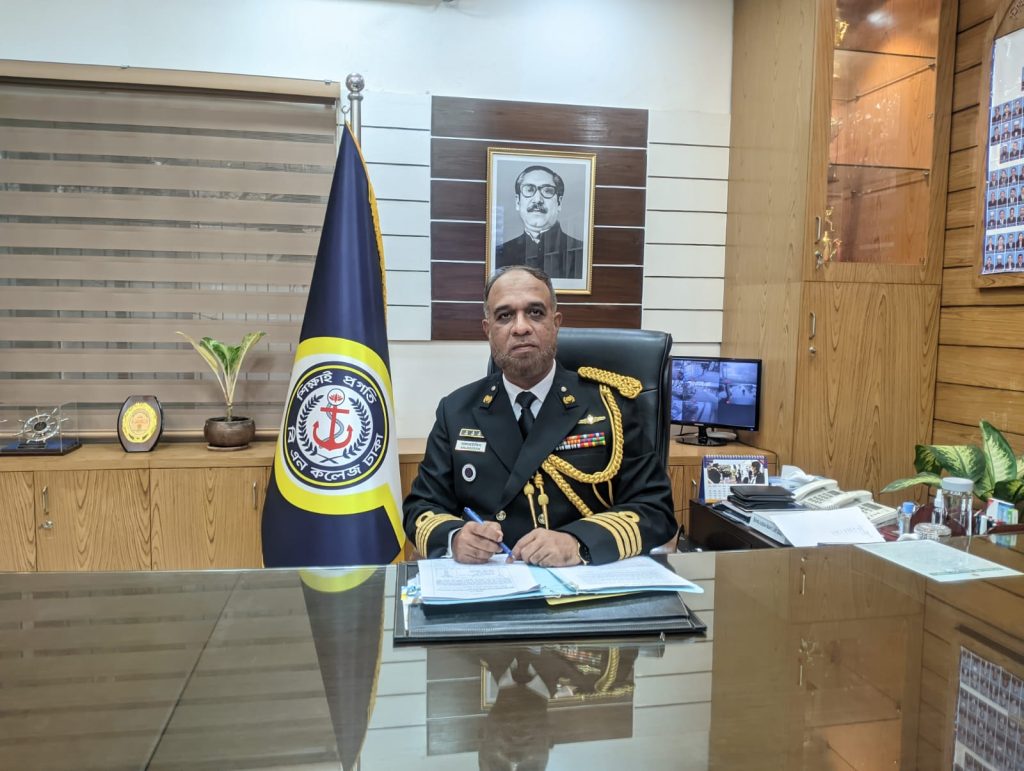 CAPTAIN S M SALAHUDDIN,(TAS), PSC BN
Principal
Bangladesh Navy College Dhaka
I take pride in welcoming all of you to the official website of BNCD which is assiduously designed to offer you panoramic glimpsed of the history, tradition, achievements and ongoing activities of the college. The blending of long-coveted heritage and academic excellence has made this institution as one of the most reputed colleges.
Established in 1982, BNCD is committed to creating worthy citizens for the nation. The motto of this college is to combine education, discipline and morality. BNCD is ever ardent to inculcate advanced technological system through installing multi-media classrooms, website, digital messaging system and digital result system etc . which have made the institution a truly digitalized college. Our dedicated and potential teaching staff are qualified enough to make the students well-prepared for coping with the challenges of the 21 century's world.
BNCD has been adorned with many glories over the years for its notable role in the education arena of the nation. Our maneuver is to create a sound environment where the young students can bloom with there talent potentials. We always emphasize the teacher-student-guardian relationship which plays a pioneering role in composing our splendid success stories.
In BNCD, we think together we drink together and we achieve together. Here we cherish the motto, "Enter to learn ; depart to serve." I confidently believe that the students of this college will provide altruistic service to our adored nation as well as greater humanity and promote the glittering image of the institution.